Maine's Finest Cannabis Edibles
Sinsemilla's Edible Marijuana Selection
At Sinsemilla, we are proud to partner with well-known brands and other local dispensaries to bring a variety of medical marijuana edibles to your area. This article will walk you through what edibles are, the types of edibles we carry, and the trusted brands that create them. We at Sinsemilla want to provide unique quality products that every individual will enjoy. Find "pot edibles near me", and enjoy edible Maine with us!
Shop Sinsemilla Edibles
Edibles are a wonderful consumption method for both medical and recreational cannabis. Edibles are cannabis-infused baked goods, candy, drinks, and other infused food items. Edibles are a great way to achieve the desired effect of cannabis without having to use inhalation methods. Medical cannabis patients who use edibles often find they can consume less and receive stronger, longer-lasting effects. Understanding how your body processes cannabis-infused edibles is an important part of understanding how edibles can best suit your needs. When cannabis is ingested through the body, it starts at the digestive tract and makes its way down to the liver to be metabolized. Once there, the delta-9 THC from the cannabis is converted into 11-hydroxy THC. Digesting cannabis can cause the onset of effects to take up to a few hours for some individuals and provides a more psychoactive effect than smoking. Cannabis edibles can stay effective for up to 12 hours.
Here are some of our favorite edibles from our affiliate brands!
Squier's Specialty Edibles
Squier's 1 Hitter Elixirs

Made from organic sugarcane, 100% real fruit, and 100mg of full spectrum RSO oil, Squier's 1 Hitter Elixirs are a perfect way to medicate on the go! Their unique emulsion process produces products that act fast and produce effects in as quickly as 10 minutes. To enjoy these delicious one hitters to their fullest, either mix them with water or your favorite beverage! These one hitters come in delicious flavors of Manadrin Mango, Pink Pineapple, and Raspberry Lime.
Squier's Specialty Edibles also features their elixirs in a 400mg bottle in flavors of Fruit Punch, Mandarin Mango, Blueberry Lemon and Raspberry Lime.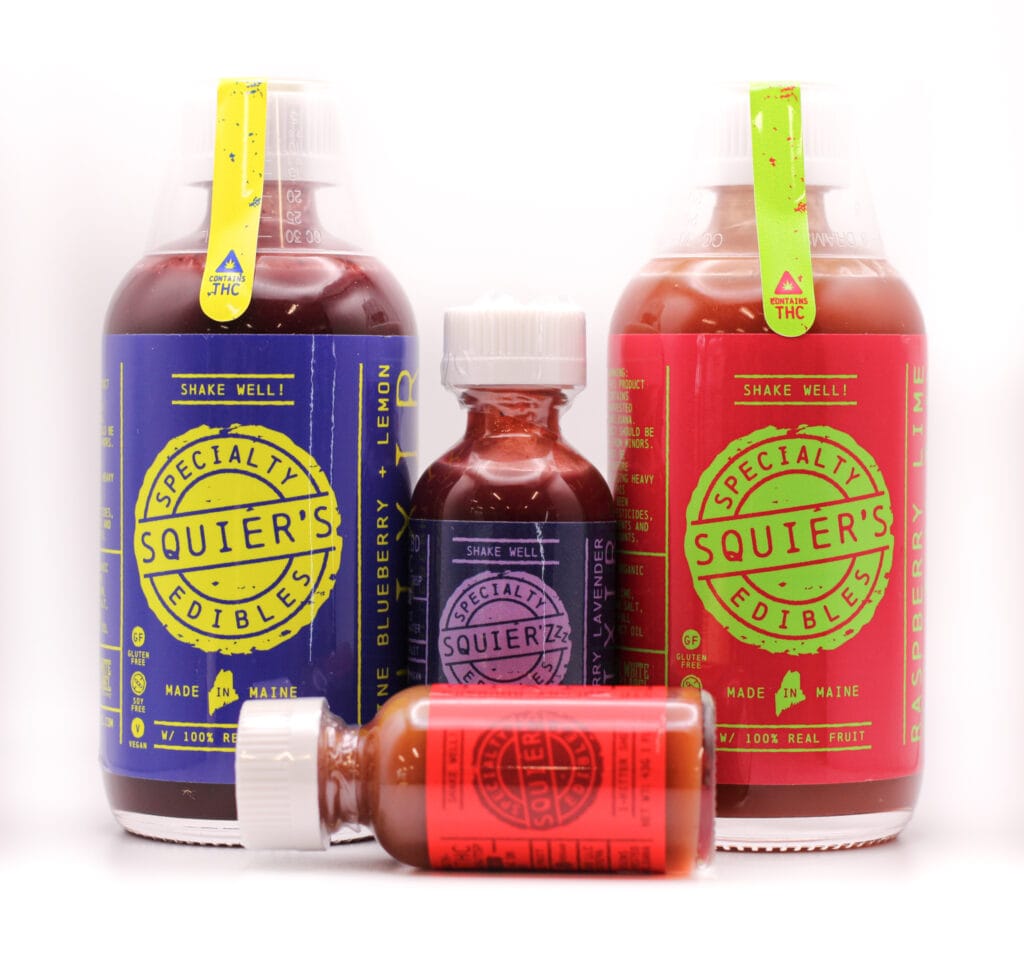 Squier'zzz Sleepy Time Elixir
Squier's Specialty Edibles know how important sleep is. They have formulated a quality sleep aid, made with lavender flower, chamomile flower, organic sugarcane, and 100% real fruit. This specialty one-hitter elixir is curated with 200mg of CBD and 40mg of THC for the perfect night's sleep. Simply mix this sleepy time elixir with water or your favorite beverage!
All Kind Bars
From Kind Farms Reserve, these hand-poured, artisan Belgian chocolate bars come in a variety of options. This is the tastiest way to consume your daily dose of 100 MG of THC. Whether you prefer dark or milk chocolate, fruity or decadent, Sinsemilla has a choice for you. Enjoy a sweet treat guilt-free because All Kind has made their chocolate confections gluten and dairy-free without sacrificing taste!
Mermaid Confections

We are proud to carry a large variety of products from one of our favorite brands, Mermaid Confections. With unique edible options and fun packaging, Mermaid Confections is a company you surely won't forget. Here are some of our favorite edibles we feature on our website:
We carry 100 mg Cereal Treats in varying flavors, 300mg Apple Cider Cake Bites, 300 mg Peanut Butter Cups, and 300mg Cake Pops! If you're looking for a medicated treat for the holidays, look no further! Mermaid Confections has a medicated 100mg Apple Crisp, 100mg Peach Cobbler, medicated Cookie Bites in Chocolate Chip and Rainbow Sugar, and even a 100mg Cranberry Sauce! We feature 100mg sugar-free Strawberry Watermelon gummies for individuals who prefer a sugarless treat.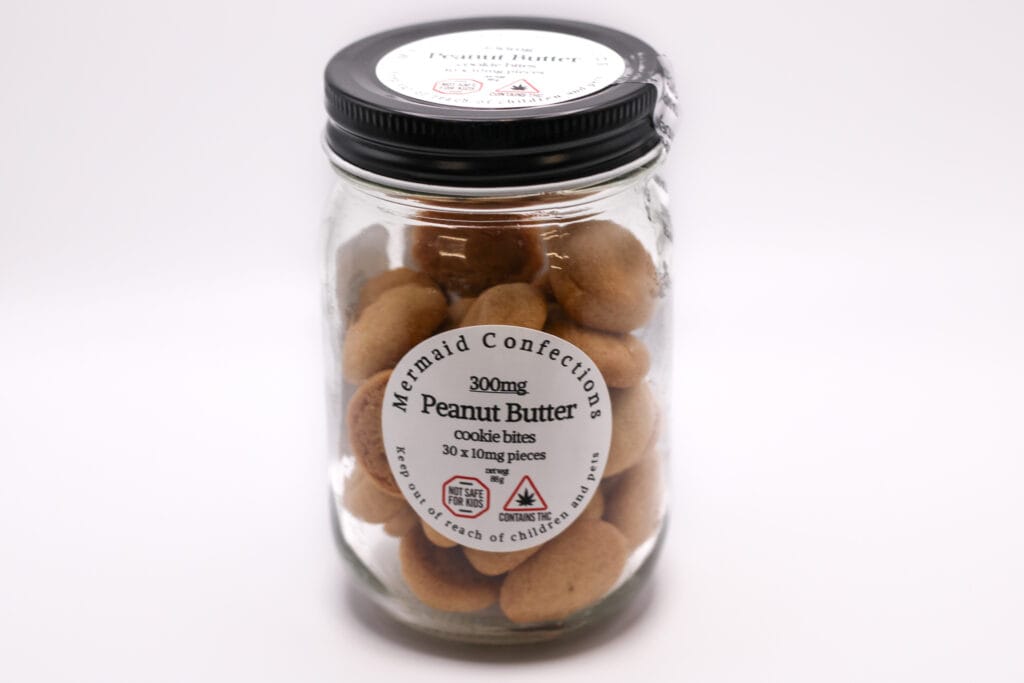 Shop Sinsemilla for Cannabis Edibles!
Next time you're in one of our storefronts, be sure to check out some of our edibles featured in this article. Be sure to call us with any questions regarding our products. Easily find our products by searching weed edibles near me or edibles near me! We look forward to seeing you and sharing our quality Maine-made edibles with you!
Back to All Posts