Sinsemilla: Your Favorite Maine Marijuana Community Storefront
Check Our Weedmaps Page For Our Full Inventory!
Come see the staff of Sinsemilla in Lewiston and Auburn, ME, to gain knowledge of what quality medical marijuana can do for you. There are many factors that can help determine what strains and consumption methods are best for you. Our well-educated staff can help you find the right products and provide you with useful information on terpenes, why the proper dosing can make a difference in your results, and so much more!
THERE IS ALWAYS NEW INFORMATION TO DISCOVER IN THE MAINE MEDICAL MARIJUANA WORLD!
LEARN MORE ABOUT CANNABIS 
At Sinsemilla in Lewiston and Auburn, ME, we happily work with all types of customers and counsel customers who are generally leery of full-spectrum cannabis medicine. We believe in the natural power of medical marijuana and the genuine need to access its harmonized ingredients to maximize your medicinal benefits fully. We believe in the power of arming our customers with the information they need to make informed choices on their cannabis care. Knowledge is empowering; we love to educate our customers.
Check out our informational articles below for some medicinal cannabis knowledge right from your computer, tablet, or smartphone!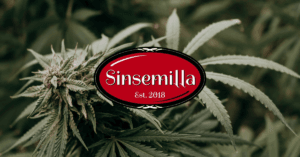 Sinsemilla Educational Blog Sinsemilla and Maine Cannabis Going Back to Our Roots: What Does Sinsemilla Mean? At Sinsemilla, we are proud cultivators of premium, craft
Read More »
At Sinsemilla, we have a passion for cultivating only the best in premium, medical and recreational cannabis for the consumers of the Maine cannabis industry. We focus on our customers and ensuring their satisfaction is number one. We aim to provide not only the best in cannabis products, but also the best in customer service. At Sinsemilla, we truly dedicate ourselves to every step of the medical marijuana, and recreational processes. Our staff is sincere, and full of knowledge we're eager to share with you. We offer Sinsemilla as a safe space for all of our customers and patients. We love hearing about your wellness journeys and seeing how our cannabis and products has improved your quality of life! Visit Sinsemilla today, let us help you find care through cannabis!